Sunday 26th & Monday 27th August 2018 – NEU sponsors LMHR x Smokey Joe Roadshow
Love Music Hate Racism and the National Education Union will be making a big splash at Notting Hill Carnival 2018. We want you to join us.
The theme this year is Sunbeam, paying dedication to glorious warmth of the Caribbean sun, Claudia Jones founder of the carnival and the Windrush Generation.
Last year we came 4th in the CMA Soca On The Move Competition and brought the politics back to the fun- sending our solidarity to the tragedy that was and still is Grenfell.
This year LMHR will be returning in collaboration with Smokey JOE Roadshow on both days of carnival on Sunday 26th (T-shirt Day) and Monday 27th (Masquerade aka costume Day).
BOOK YOUR T-SHIRT NOW TO JOIN US ON THE ROAD.
PLEASE ENUSRE YOU SPECIFY YOUR T-SHIRT SIZE WHEN BOOKING. THOUGH THESE T-SHIRTS ARE MAINLY FOR SUNDAY THEY CAN ALSO BE WORN AGAIN ON THE MONDAY.
NEU x LMHR x Smokey Joe Roadshow T-Shirt
(SIZES: S-2XL)
(NEU and SJR logos will feature on the back)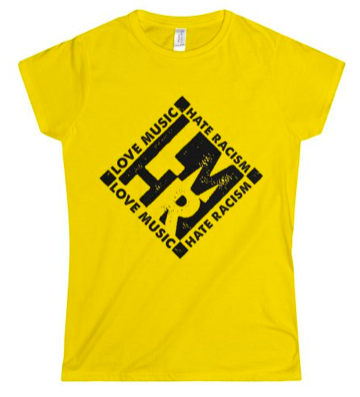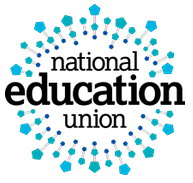 DEALS
NEU Members get a LMHR free T-shirt + refreshments (Please specify your membership number)
Group booking: If you sign up 5 people you get a free LMHR T-shirt + refreshments (Please email all five names to:

[email protected]

)
(REFRESHMENTS: INCLUDES BEVERAGES SERVED ON THE CARNIVAL ROUTE. THIS IS OPTIONAL AND WILL COME AT AN EXTRA COST OF £10)
Ladbroke Grove, London, W10 5LP


Free - NEU Members (No refreshments)
£10 NEU Members (With refreshments)
£20 General Admission (No refreshments)
£30 General Admission (With refreshments)
Free - Group booking - Sign up 5 people (No refreshments)
£10 Group booking - Sign up 5 people (With refreshments)